Four Steps to Creating Valuable B2B Customer Content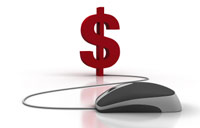 "Would it shock you to learn that 68 percent of customer defections occur because customers perceive 'an attitude of indifference?'" asks Ardath Albee in a recent post at the Marketing Interactions blog. That's what the American Society for Quality has reported, she notes—and it's largely because "marketers are focused on driving qualified leads as their most important mission."
But content marketing across the customer lifecycle "can play an important role in reversing this perception of indifference," Albee argues.
She offers tips for developing B2B content to better serve existing customers. Among her suggestions:
Reset their status quo. Once leads become customers, they require a whole new form of TLC, Albee explains: "Any marketing content developed must take into account the customer's current situation as the foundation from which to address why more change and evolution is beneficial to their future success."
Define their new needs and priorities. Once you've solved a prospect's initial problem, you can begin to construct more detailed solutions, she argues. "What features might your customers not be using that can help them reap even more value than they required during the initial purchase?" she asks.
Act like you really do have a relationship. Don't send customers information that's no longer relevant to them after their purchase, and don't push up-sell offers without foundation, she cautions. "[T]he importance of continuous engagement across the entirety of the customer's lifecycle cannot be overstated."
Zap the excuses limiting personalization. "With the ability to use marketing automation technology to finely tune our customer segmentation, messaging can become highly relevant to each niche a company serves," she notes.
The Po!nt: Add value. Use your customer data to better customize valuable content for each of your current clients. "Let's face it, a customer relationship is a terrible thing to waste," Albee concludes.
Read more: http://www.marketingprofs.com/short-articles/2296/four-steps-to-creating-valuable-b2b-customer-content#ixzz1Mu7VdpvX