Content marketing is now a key digital strategy, but this infographic shows that measuring content marketing effectiveness is still a challenge for many marketers. Research from surveys including the joint SmartInsights-Hubspot Content Marketing ROI research highlights shows that companies are struggling to know how to measure content marketing ROI. Recently, Bite's research shown in this infographic supports this – they commissioned RedShift Research to survey over 100 Marketers to find out the roles of who is driving content marketing, resources allocated to it and the importance of video content.
Key findings include:
81% of companies have a dedicated Content Marketing role or are looking to invest in a this as the board sees this as a priority amongst 43% of businesses.
Top 3 benefits of content marketing are: to drive sales, customer retention and customer loyalty.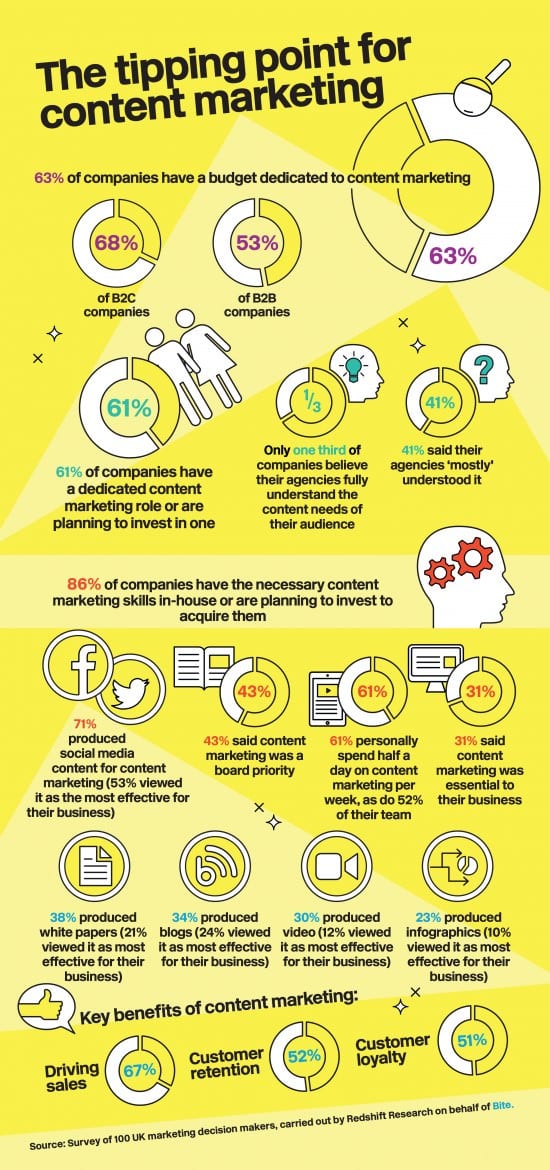 Expert members can download our guide to measuring content marketing effectiveness and our Content Marketing Strategy Guide for advice on how to create your content marketing plan and tools to measure success.